FOSSASIA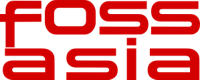 License: GNU General Public License (GPL)
Web Page: http://labs.fossasia.org/
Mailing List: https://groups.google.com/group/fossasia
FOSSASIA is a non-profit organization supporting developers and makers of the Free and Open Source tech community in Asia. The aim of FOSSASIA is to develop and adapt open technologies for social change with a focus on Asian users. Projects range from open hardware, to design, graphics and software. FOSSASIA offers resources to projects and organizes meetups and code camps.
The annual FOSSASIA Summit is the top Free and Open Source technology event in Asia. It was established in 2009. Previous events took place in Cambodia and Vietnam.
We are also looking for GSOC applications that cooperate with existing projects adding support to applications, e.g. graphic interfaces for projects like sms servers, thus making tools available for a wider public in Asia and globally. The FOSSASIA community is working exclusively with freely licensed software.
Please have a look on our proposed projects and feel free to add your ideas: http://blog.fossasia.org
Projects