Apache Software Foundation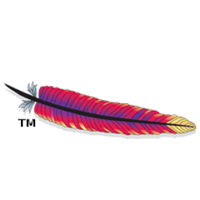 License: Apache License, 2.0
Web Page: http://s.apache.org/gsoc2015ideas
Mailing List: No central list, see the lists of Apache projects at http://www.apache.org/ and http://incubator.apache.org/. Students can approach the GSOC Admins via dev@community.apache.org.
Established in 1999, the all-volunteer Foundation oversees nearly one hundred fifty leading Open Source projects, including Apache HTTP Server — the world's most popular Web server software. Through the ASF's meritocratic process known as "The Apache Way," more than 350 individual Members and 3,000 Committers successfully collaborate to develop freely available enterprise-grade software, benefiting millions of users worldwide: thousands of software solutions are distributed under the Apache License; and the community actively participates in ASF mailing lists, mentoring initiatives, and ApacheCon, the Foundation's official user conference, trainings, and expo. The ASF is a US 501(3)(c) not-for-profit charity, funded by individual donations and corporate sponsors including Citrix, Facebook, Google, Yahoo!, Microsoft, AMD, Basis Technology, Cloudera, Go Daddy, Hortonworks, HP, Huawei, InMotion Hosting, IBM, Matt Mullenweg, PSW GROUP, SpringSource/VMWare, and WANDisco.
Our ideas page can be filtered by the labels documented at http://s.apache.org/gsoclabels.
Projects