CCExtractor development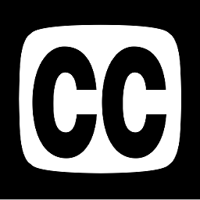 License: GNU General Public License version 2.0 (GPLv2)
Web Page: http://www.ccextractor.org/gsoc2015.html
Mailing List: https://lists.sourceforge.net/lists/listinfo/ccextractor-users
CCExtractor is the de-facto standard tool for closed captioning and subtitles in the open source community.
CCExtractor takes almost any video file that contains subtitles and generates a clean transcript with in-sync timing.
While it's obviously a niche application, it's used in a number of scenarios:
- Universities such as UCLA use it to organize and index their enormous news archive.
- The largest media companies use it to convert the closed captioning of their TV shows to internet formats, since it is now mandatory by the FCC that TV shows delivered via streaming must be closed captioned too.
- Fan subtitles sites use it to feed their archive. If you've ever downloaded a subtitle file for a TV show most likely it came from CCExtractor.
- News clipping companies use it extensively for TV trends analysis.
Our organization if focused on improving CCExtractor and keeping it open source. While our tool is conceptually small, it's getting bigger and bigger because it's meant to support all kind of subtitles from every corner of the world. Standards are different in Europe, South America, North America, Asia... and in fact with the migration from analog to digital each zone has at least two. Then you can have them in MP4, MPEG2, etc.
Because of the nature of our tool, many other higher level programs use it (such as HandBrake). On the other hand, we took code from MythTV and others. We also integrate (optionally) with ffmpeg. Because of this, we expect lots of cross-project ideas.
We'd expect students to have an interest in one or more of these topics: Subtitles, video, compression, networking, multithreading...  and having an interest is really all it takes. It doesn't matter if you don't have the experience.
Projects