Ceph Storage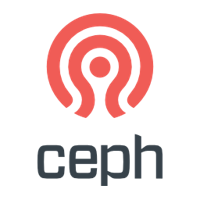 License: GNU General Public License version 2.0 (GPLv2)
Web Page: http://ceph.com/gsoc2015/
Mailing List: http://ceph.com/resources/mailing-list-irc/
Ceph is distributed, software-defined storage that allows users to turn commodity hardware into a massively scalable storage cluster with no single point of failure. This storage solution is able to speak object, block, and file which unifies all storage needs under a single system with self-managing and self-healing characteristics. Ceph is already integrated with many systems, including the ever-growing world of cloud offerings like OpenStack, CloudStack, OpenNebula, Ganeti, and others. 
Projects
Add capability to enable MRC histogram generation on a pool in Ceph

MRC is one of the most useful metrics to analyze cache performance. We want to implement a new method SHARDS which makes it possible to generate MRC online for a large system like Ceph. This data can be provided to developers to develop better cache strategies, can can also be provided to users to choose a better cache size. And some other optimizations like better LRU stack management or compression will be applied so that it can have a better performance.

CephFS security for multitenancy

CephFS mostly assumes a controlled environment where we trust the UID/GID in the clients. This is like a typical NFS environment. One gap is that the root_squash option for NFS it not present in CephFS. Another gap is that clients are not restricted in what paths they are allowed to mount.

Implement Google Cloud Storage APIs for Ceph Object Gateway

Implement Google Cloud Storage APIs for Ceph Object Gateway.