CERN SFT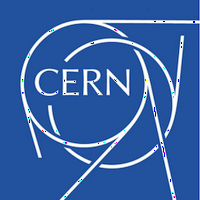 License: GNU Library or "Lesser" General Public License (LGPL)
Web Page: http://ph-dep-sft.web.cern.ch/article/175948
Mailing List: sft-gsoc@cern.ch
The SFT (Software for Experiments) group is part of CERN (European Organization for Nuclear Research, http://www.cern.ch), and focuses on providing common software for its experiments. CERN is one of the world's largest and most exciting centers for fundamental physics research. Experiments at CERN have probed the fundamental nature of matter and the forces which affect it. CERN is also the birthplace of the World Wide Web (http://info.cern.ch), invented by Tim Berners-Lee. The SFT group's efforts, like most of CERN's current activities, are directed towards the world's highest-energy elementary particle accelerator - the Large Hadron Collider (LHC, http://public.web.cern.ch/public/en/lhc/lhc-en.html) and its experiments. There are four large experiments at the LHC (ALICE, ATLAS, CMS, LHCb) which seek to expand the frontiers of knowledge and complete our understanding of the constituents of matter and their interactions, of the conditions in the first instants after the Big Bang and of the differences between matter and anti-matter. During 2012, ATLAS and CMS announced the discovery of a new boson, which has been confirmed recently to have the properties of a Higgs boson - similar to the one required by the Standard Model of Particle Physics. NOTE: The vast majority of our GSoC projects do not require any physics knowledge. Operating the LHC and running each experiment requires a large amount of software. A large part of this software is common and open source. The open source software spans the range from system software to more specialized physics-oriented tools and toolkits.
The projects to which students can contribute span several software projects:
the SixTrack accelerator simulation;
the Geant4/Geant-V detector simulation toolkit
the ROOT software framework for storing and analyzing the data of the LHC experiments;
CERNVM, a baseline Virtual Software Appliance for the participants of CERN LHC experiments;
 IgProf, a  tool for obtaining profiling of large scale applications.
SixTrack is a simulation tool for the trajectory of high energy particles in accelerators. It has been used in the design and optimization of the LHC and is now being used to design the upgrade that will be installed in the next decade, the High-Luminsity LHC (HL-LHC). Sixtrack has been adapted to take advantage of large scale volunteer computing resources provided by the LHC@Home project. It has been engineered to give the exact same results after millions of operations on several, very different computer platforms.
The ROOT  (http://root.cern.ch/) software framework is used to handle, store and analyze the data of all LHC experiments. The experiments store both their raw data and intermediate, processed results using ROOT, as it offers an open source format and is very compact. Having the data defined as a set of objects, it is possible to get access separately to particular attributes of the selected objects, without touching the remaining attributes. ROOT includes many tools for analysis of data, from histogramming methods in an arbitrary number of dimensions, curve fitting, function evaluation, minimization, graphics and visualization. It includes also a built-in C++ interpreter the command language which is used as a scripting, or macro language. Cling is a new C++11 standard-compliant interpreter, an interpreter built on top of Clang (www.clang.llvm.org) and LLVM (www.llvm.org) compiler infrastructure. Cling is being developed at CERN as a standalone project. It is also being integrated into ROOT, giving access to a C++11 standards compliant interpreter. ROOT is an open system that can be dynamically extended by linking external libraries. This makes ROOT a premier platform on which to build data acquisition, simulation and data analysis systems.
The Geant4 toolkit (http://cern.ch/geant4) is a key component of the common physics software. It simulates the interactions of radiation with material in any setup, including the detectors of the LHC or other High Energy Physics (HEP) experiments. There are many diverse uses in other fields: assessing the effects of radiation on the electronics of satellites and designing improved medical detectors with specialized applications such as the Geant4 Application for Tomographic Emission GATE (http://www.opengatecollaboration.org). LHC experiments use Geant4 to compare the signatures of events from new physics (such as the Higgs boson and particles which are candidates for dark matter) to the signatures of events coming from known interactions which could mimic them. Geant4 is created, developed and maintained by the Geant4 collaboration (http://geant4.org) of over 100 physicists and engineers from around the world from Europe (CERN, IN2P3/France, INFN/Italy), US (Fermilab, SLAC), Japan (KEK), Canada (Triumf), Russia (Lebedev) as well as many universities. A key area of current research are extension to utilize current and emerging computer architectures. One of these efforts is the Geant Vector Prototype project, which aims to demonstrate improved performance on the latest CPU and accelerator hardware.
IgProf (https://igprof.org) is a lightweight performance profiling and analysis tool. It can be run in one of three modes: as a performance profiler, as a memory profiler, or in instrumentation mode. When used as a performance profiler it provides statistical sampling based performance profiles of the application. In the memory profiling mode it can be used to obtain information about the total number of dynamic memory allocations, profiles of the ``live'' memory allocations in the heap at any given time and information about memory leaks. The memory profiling is particularly important for C/C++ programs, where large amounts of dynamic memory allocation can affect performance and where very complex memory footprints need to be understood. In nearly all cases no code changes are needed to obtain profiles.
The CERN Virtual Machine (CernVM, http://cernvm.cern.ch) is a project to investigate how virtualization technologies can be used to improve and simplify the daily interaction of physicists with experiment software frameworks and the Grid infrastructure. CernVM maintains a Virtual Software Appliance designed to provide a complete and portable environment for developing and running LHC data analysis applications on any end user computer (laptop, desktop) as well as on the Grid and on Clouds.
Projects