CiviCRM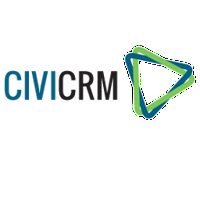 License: Affero GNU Public License
Web Page: http://wiki.civicrm.org/confluence/display/CRM/Google+Summer+of+Code+-+2015
Mailing List: http://forum.civicrm.org/index.php/board,20.0.html
CiviCRM is web-based, open source, Constituent Relationship Management (CRM) software geared toward meeting the needs of non-profit and other civic-sector organizations which is used by ~8,000 organizations.  CiviCRM is the CRM of several Google Summer of Code mentoring organizations from previous years including CERN, Creative Commons, Drupal Association, and Electronic Frontier Foundation.  Organizations using CiviCRM manage donations, mass mailings (postal and email), event registration, and membership payments of more than 100 million contacts.  
 
As a non profit committed to the public good, CiviCRM understands that forging and growing strong relationships with constituents is about more than collecting and tracking constituent data - it's about sustaining relationships with supporters over time. To this end, CiviCRM has created a robust web-based, open source, highly customizable CRM to meet organizations' highest expectations right out-of-the box. Each new release of this open source software reflects the very real needs of its users as enhancements are continually given back to the community.
CiviCRM is localized in over 45 languages including: Chinese (Taiwan/China), Dutch, English (Australia/Canada/UK/US), French (France/Canada), German, Italian, Japanese, Russian, Spanish, and Swedish.
Projects