The Concord Consortium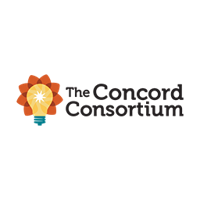 License: MIT license
Web Page: http://concord.org/GSoC
Mailing List: https://groups.google.com/group/cc-developers
The Concord Consortium is a nonprofit R&D organization located in Concord, MA, and Emeryville, CA, dedicated to transforming education through technology. We have pioneered learning innovations for science, math and engineering since 1994 and have successfully completed STEM education projects based on probes and sensors (also known as probeware), computer-based modeling and simulation, online teacher professional development, the nation's first online high school (the Virtual High School), sustainable development education and the use of video case studies in teacher professional development.
Projects
Create new interactives for Investigations curriculum units

The Concord Consortium is creating models and simulation softwares to understand how interactions at the atomic level explain many phenomena across physics, chemistry and biology.This project offeres to develop new models that will be embedded in the curricular units. So what gets created through this project has the potential to impact many students.