XBMC Foundation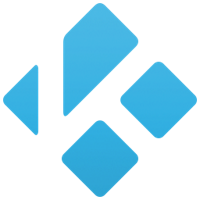 License: GNU General Public License version 2.0 (GPLv2)
Web Page: http://kodi.wiki/view/Google_Summer_of_Code/2015
Mailing List: contact@kodi.tv
The XBMC Foundation supports the development of Kodi, previously known as XBMC, an open source media center with support for Windows, OSX, Linux, iOS, the Raspberry Pi, Android, and Android TV. Kodi supports the playback of local and streaming content, over the air TV, movies, music, and some builds even now support video games. 
Projects
Creating cross-platform room correction for Kodi

Kodi, formerly known as XBMC is an award winning state of the art opensource media player. Its Audio Engine (ActiveAE) includes a variety of features in the context of audio post-processing, decoding and channel mapping. In order to push the audio experience to a new level, the listener's ambience needs to be taken into account. This GSoC project wants to optimize the audio itself during playback to perfectly fit into the environment of the listener.

NVIDIA GameStream

Add NVidia GameStream support to the Game API in Kodi

On-the-Fly Transcoding

Nowadays a wide variety of audio and video codecs and containers exist along with devices that can only play back a small subset of them. In order to let people enjoy their media content on the device they'd like, on-the-fly transcoding needs to be integrated into Kodi.