Network Time Foundation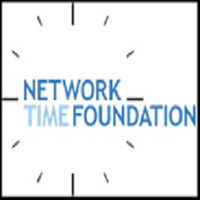 License: GNU General Public License (GPL)
Web Page: http://support.ntp.org/bin/view/Dev/GoogleSummerOfCode
Mailing List: hackers@ntp.org
Network Time Foundation and its Consortia are dedicated to the advancement and evolution of NTP, PTP and related network-time technologies. We strive to better serve the networking community and the organizations, businesses, and individuals who benefit from — and need — Network Time through:
Support of the development process.
Promotion of the standardization of accurate network time synchronization and the related specifications, through various Standards organizations, including IEEE, IETF, ITU, and POSIX.
Collaboration with groups that need time synchronization.
Documentation and implementation of Best Current Practices for using NTP in embedded systems.
Facilitating user participation in the community, and spearheading the advancement and evolution of Network Time and NTP.
Certification and Compliance programs around Network Time.
Recognition of your support of Network Time.
Projects