The OpenCog Foundation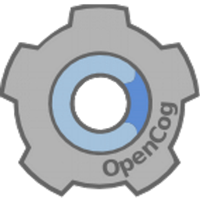 License: Affero GNU Public License
Web Page: http://wiki.opencog.org/w/Ideas
Mailing List: https://groups.google.com/forum/#!forum/opencog
We're creating an open source framework for Artificial General Intelligence, intended to one day express general intelligence at the human level and beyond. That is, we're undertaking a serious effort to build a thinking machine. We've developed a detailed plan, possess the ability to execute it, and we're proceeding with the hard work step-by-step.
As compared to most academic and industry AI research, the OpenCog project has a very different focus. We are not centrally concerned with building more accurate classification algorithms, or more efficient computer vision systems, or better language processing or information retrieval algorithms, etc. Neither are we centrally concerned with building a program that performs only one specific task like play chess, diagnose diseases, answer trivia questions, or drive a car. We are concerned with generic intelligence and the inter-related cognitive processes it entails.
OpenCog is a moderate-sized and active project with: a team in Hong Kong working on NLP and robotics; an OpenCog lab in Addis Ababa, Ethiopia, with a staff of 10 developers; a distributed group of developers in the Americas, Europe, Asia, Africa, the Middle East, and Australasia, working for various employers and applying OpenCog on commercial and government projects; and many fantastic volunteer developers.   Our vision is a huge one and we are eagerly recruiting new developers! 
The core functionality is in a mostly C++ codebase hosted on Github. Some portions are coded in python and Scheme.
The OpenCog Foundation is a nonprofit organization, incorporated in the US state of Delaware. OCF is a democratically run organization, with a Board elected by its membership, where the latter is defined as individuals who have substantially contributed to the OpenCog project, and have asked to become formal members and been approved by the Board.
Projects