Portland State University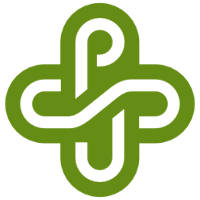 License: MIT license
Web Page: http://summer.cs.pdx.edu/ideas
Mailing List: psu-soc-2015-info@svcs.cs.pdx.edu
We're the Portland State University Google Summer of Code team. We've participated in the past ten years of this fine activity. During this time, we've successfully mentored 72 students through projects in a variety of areas ranging from the immediately practical to the forward-looking esoteric.
Our specialty is projects that clearly benefit the student, the open source community, and society in general, but have no obvious fit in the standard mentoring organizations. In particular, we tend to focus on small-scale or individual risky-but-promising open source "seed" projects that we think will grow into something great. We also do well with students whose coding projects have an academic bent. We often mentor projects in the technology end of the open source space, including hardware/software systems work with a solid code component. We have also partnered with other organizations, including Weave, SymPy and Washington State University, to mentor their students while they prepare for the GSoC org admissions process.
One of our strengths is the ability to track down mentors for a wide variety of different kinds of activity. Portland, Oregon is an amazing place, and we're lucky to have access to a strong, diverse open source community.
Projects