RouteFlow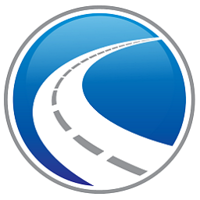 License: Apache License, 2.0
Web Page: https://sites.google.com/site/routeflow/updates/gsoc-ideas
Mailing List: routeflow-discuss@googlegroups.com
RouteFlow :: Virtual IP Routing Services over OpenFlow networks.
RouteFlow is an open source project to provide virtualized IP routing services over OpenFlow enabled hardware. A typical RouteFlow use scenario is composed by an OpenFlow controller application (RFProxy), an independent RouteFlow server (RFServer), and a virtual network environment executing open-source IP routing engines (e.g. Quagga). The routing engines generate the forwarding information base (FIB) into the Linux routing tables according to the configured routing protocols (e.g., OSPF, BGP). In turn, the Linux IP and ARP tables are collected by RouteFlow client (RFClient) processes and then translated into OpenFlow tuples that are finally installed in the associated OpenFlow-enabled devices in the forwarding plane.
Licensed under Apache 2.0, worldwide pioneer RouteFlow has 2000+ downloads and is being used by institutions such as Google Research, NTT MCL, Indiana University, Internet2 NDDI and many others across the globe.
Projects