Scilab Enterprises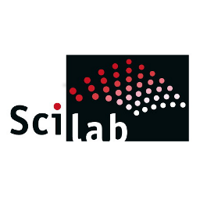 License: GNU General Public License (GPL)
Web Page: http://wiki.scilab.org/GSoC_project_proposal
Mailing List: gsoc@lists.scilab.org
Founded in June 2010, Scilab Enterprises is the official publisher and professional services provider of Scilab software.
Scilab software, stemming from Inria, is the worldwide open source reference in numerical computation software. Scilab is used in all major strategic scientific areas of industry and services such as space, aeronautics, automotive, energy, defense, finance and transport.
Scilab Enterprises is committed to providing expertise in the implementation of optimal solutions in terms of technological innovation and helping companies to make the right decisions in computation and simulation tools. Scilab Enterprises advises companies by offering a comprehensive range of support, migration, development and implementation of specific applications in their technology environments.
Scilab Enterprises relies on the historical and technical knowledge of the Scilab Consortium which had developed Scilab software since 2003, to intervene as close as possible to the issues and needs of companies and institutions in realizing their projects with Scilab.
Our team is comprised of engineers and doctors of science from higher education schools or universities, graduated in mathematics, automation, telecommunications, physics or computer science. They have extensive knowledge of Scilab software and its environment and directly participate to Scilab development.
Projects