Subsurface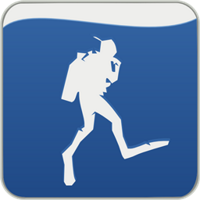 License: GNU General Public License version 2.0 (GPLv2)
Web Page: http://trac.subsurface-divelog.org/wiki/Subsurface_GSOC_2015_Idea_List
Mailing List: subsurface@subsurface-divelog.org
[IMAGE http://subsurface.hohndel.org/downloads/ssrf-banner-small.png]


The Subsurface project develops an open source dive log program that supports Linux, Mac, and Windows. It is targeting both technical and recreational scuba divers with solid support for open circuit divers and developing support for rebreather divers and even freedivers.
Subsurface is able to track single- and multi-tank dives using air, Nitrox or TriMix. It also allows logging of weights and exposure protection used, dive masters and dive buddies and enables the user to rate dives and provide additional dive notes.
With Subsurface the user can track dive locations including GPS coordinates (which can also conveniently be entered using a map interface or automatically tracked via mobile companion apps for Android and iPhone). Subsurface calculates a wide variety of statistics of the user's diving and calculates and tracks information like the user's SAC rate, partial pressures of O2, N2 and He, calculated deco information, and many more.
We are an all volunteer team of about 160 members, with more than 70 people contributing code and about 20 active developers. The project was started by Linus Torvalds and is now maintained by Dirk Hohndel.
Learn more about Subsurface at subsurface-divelog.org.
Please also look at our Ideas Page.
There are two easy ways to contact us:
Projects