TEAMMATES @ National University of Singapore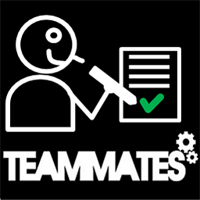 License: GNU General Public License version 2.0 (GPLv2)
Web Page: http://tinyurl.com/teammates-ideas
Mailing List: http://groups.google.com/group/teammates-contributors
TEAMMATES is an award winning online feedback management system for teachers/students. It is a free SaaS application that runs on the Google App Engine. It is currently used by more than 250 universities. It is a not-for-profit project funded by education grants.
The long-term vision of TEAMMATES is to become the biggest student-built project in the world. So far,  it has received contributions of 100+ student developers and has done more than 150 releases over a four year period.TEAMMATES won the grand prize OSS World Challenge 2014 and has been taking part in GSoC since 2014.
Because one of the main aims of TEAMMATES (the project)  is to train students in contributing to non-trivial OSS projects, it is relatively well-designed, well-documented, and well-tested (we have a very high level of automated testing).The product uses several emerging technologies (e.g., Google App Engine) learning of which will benefit students. Because TEAMMATES (the product) is a software for students by students, students can relate to the problem domain easily. The scale of the system is big enough (~300 KLoc) without being overwhelming. 
TEAMMATES project is led by Dr Damith C. Rajapakse (http://www.comp.nus.edu.sg/~damithch)  and his team.
Product website: http://www.comp.nus.edu.sg/~teams/
Instructions for GSoC applicants: http://tinyurl.com/teammates-gsoc
Projects