Xiph.Org Foundation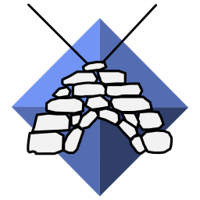 License: GNU General Public License (GPL)
Web Page: https://wiki.xiph.org/Summer_of_Code_2015
Mailing List: http://lists.xiph.org/mailman/listinfo
The Xiph.Org Foundation is a 501(c)(3) non-profit organization dedicated to providing open and free-to-implement multimedia technology as a foundation for an interoperable, level playing field on the Internet and other digital distribution networks. Over the past 14 years we have developed most of the major patent-free and royalty-free audio and video codecs currently in use, including Opus, Vorbis, Speex, FLAC and Theora, as well as developing the Ogg streaming format, and the Icecast streaming media server. Xiph is currently developing the Daala video codec in partnership with Mozilla.
Our main focus this year is on the Icecast project. Both audio and video live streaming are currently hot topics, especially due to improved HTML5 support for this technology.
We have put together some ideas that we hope will interest students, but also make a difference and improve the multimedia live streaming landscape!
Projects