BRL-CAD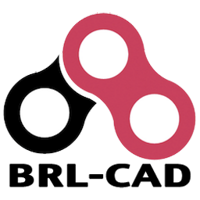 License: GNU Library or "Lesser" General Public License version 2.0 (LGPLv2)
Web Page: http://brlcad.org/wiki/Google_Summer_of_Code/Project_Ideas
Mailing List: http://brlcad.org/wiki/Mailing_Lists
This year, BRL-CAD is participating as an umbrella organization with several other open source CAx communities including STEPcode, LibreCAD, OpenSCAD, and LinuxCNC.
Our umbrella community has approximately 20 developers that actively participate in the open source project on a full-time or greater basis. There are more than a hundred community contributors, developers, modelers, artists, and engineers that are actively engaged on an ongoing basis.
The BRL-CAD community is represented and developed by a consortium of individuals in the larger open source CAx community from academia, government, and private industry. BRL-CAD's primary development focus areas include:
CAD (design),
CAM (manufacturing),
CAE (engineering),
solid modeling (analysis), and
computer graphics (visualization).
CAD requirements are fundamentally different from those of content modelers (such as Blender, Maya, and 3D Studio) used for animation, gaming, and film purposes. BRL-CAD's primary requirements support a separate industry where commercial products like AutoCAD, Pro/Engineer, and CATIA dominate. See http://ftp.brlcad.org/Industry_Diagram.png for a visual overview of where BRL-CAD currently fits within the various CAx industries.
BRL-CAD is a powerful cross-platform open source 3D solid modeling computer-aided design (CAD) system.  In includes interactive solid geometry editing, ray-tracing support for rendering and geometric analysis, image and signal-processing tools, system performance analysis tools, a robust high-performance geometry engine, and much more. It's more than a million lines of code, 400+ binary applications, dozens of libraries, and hundreds of staff-years invested. It's in use by more than 2000 companies and is downloaded more than 10k times a month. BRL-CAD has been under development for more than 30 years (since 1979) and has the world's oldest source code repository.
BRL-CAD reached out to encourage broader community cooperation and to help foster collaboration. Our vision is to improve the state of open source CAx by increasing awareness, encouraging discussion, creating useful reusable functionality, and working together.  Our umbrella collaborators are as follows:
STEPcode implements the de-facto ISO standard for CAx data exchange.
LibreCAD is a cross-platform 2D drafting CAD system.
OpenSCAD is a solid 3D modeling with a rich syntax for programmable geometry.
LinuxCNC provides computer control of machine tools such as milling machines, lathes, 3d printers, and robots.
We're in the process of establishing a formal non-profit umbrella organization.  This is likely the last year we will apply as "BRL-CAD".  In the future, we will be under "The OpenCAx Association".
Projects